Toronto In A Glance.
Showing Toronto in its simplest form. This was a way for me to show Toronto through simple geometric shapes and icons.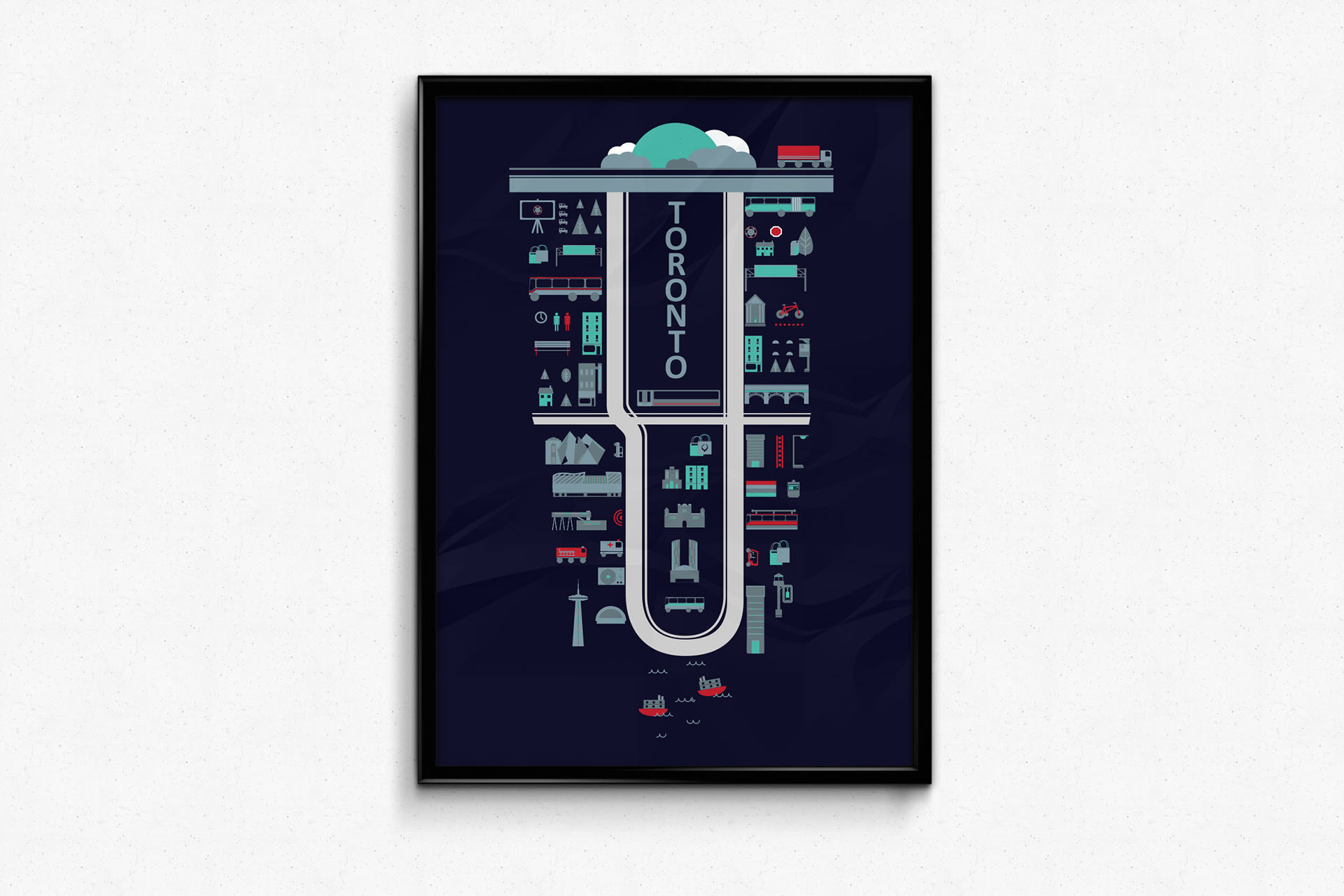 Modeled after the main Toronto subway line, this map shows different landmarks and sites along Yonge street and the downtown core. It includes the Royal Ontario Museum (ROM), the Art Gallery (AGO), CN Tower and etc.